Our Principal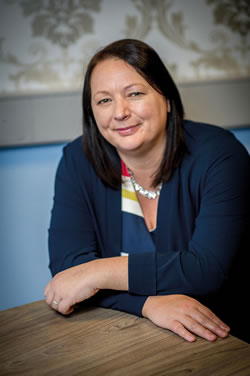 One of the great pleasures of working as a Professor of Education at Queen's University is that I get to meet some remarkable school principals in Northern Ireland and beyond. One of the very best, and most inspirational, is Máire Thompson, and I couldn't have been more pleased when she became Principal of Hazelwood College, a school I know very well.
Máire combines enormous energy, deep commitment and boundless imagination, all of which is harnessed towards providing a first class educational experience for her pupils, in whom she wishes to instill a clear sense of hope for the future.
Her approach is based on a strong moral compass and a core belief in the positive potential of education. She recognizes there is talent in every child and sees the teachers' role as helping to draw out and encourage this talent. But Máire's approach is not based solely on an empathetic orientation towards her students – though undoubtedly this exists and is one of her driving motivations – but also on a steely determination actually to do something and make a difference for each one of them.
And I'm not the only one to notice! In 2017 Máire received the Pearson UK Head Teacher of the Year Award. She has worked as an Associate Assessor for the Education & Training Inspectorate(ETI) since 2014, is the Chairperson of the Department of Education Newcomers' Reference Group and was appointed to the 14-19 Innovation Labs last year.
In her first few years at Hazelwood, the College was for shortlisted for the TES UK Secondary School of the Year, won the Derrytrasna Award for Outstanding Pastoral Care and, most recently, was a Silver Winner in the Pearson UK Secondary School of the Year 2020.
I know Máire will continue to be a tremendous success in Hazelwood College and I trust she will play a role as one of the finest school leaders we have in Northern Ireland.
Tony Gallagher
Professor of Education and Dean of Research for Arts, Humanities and Social Sciences,
Queen's University Belfast